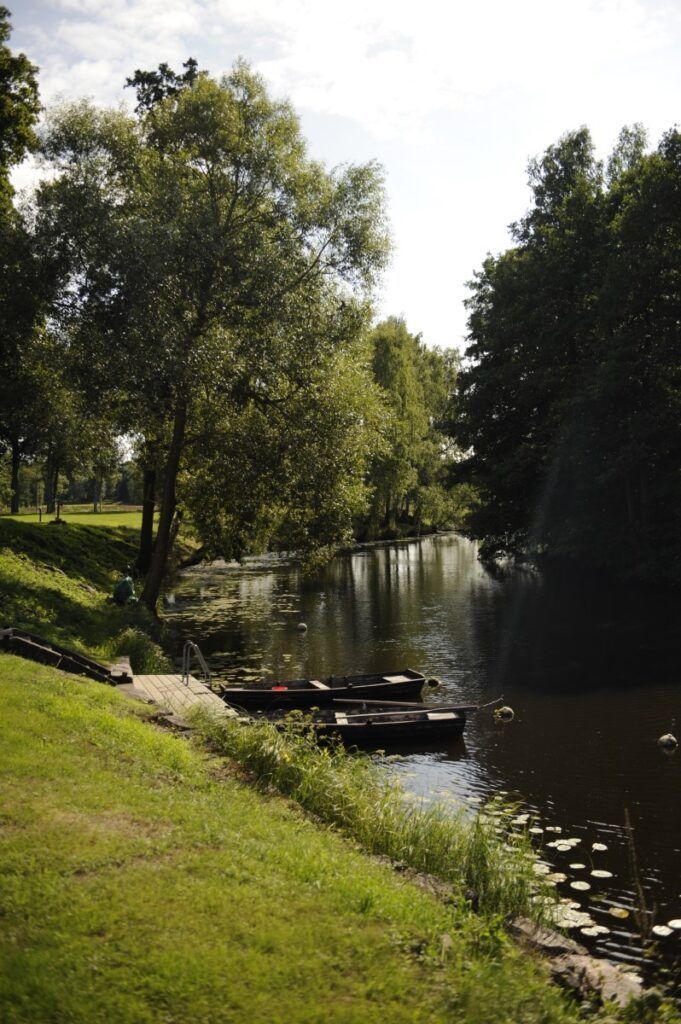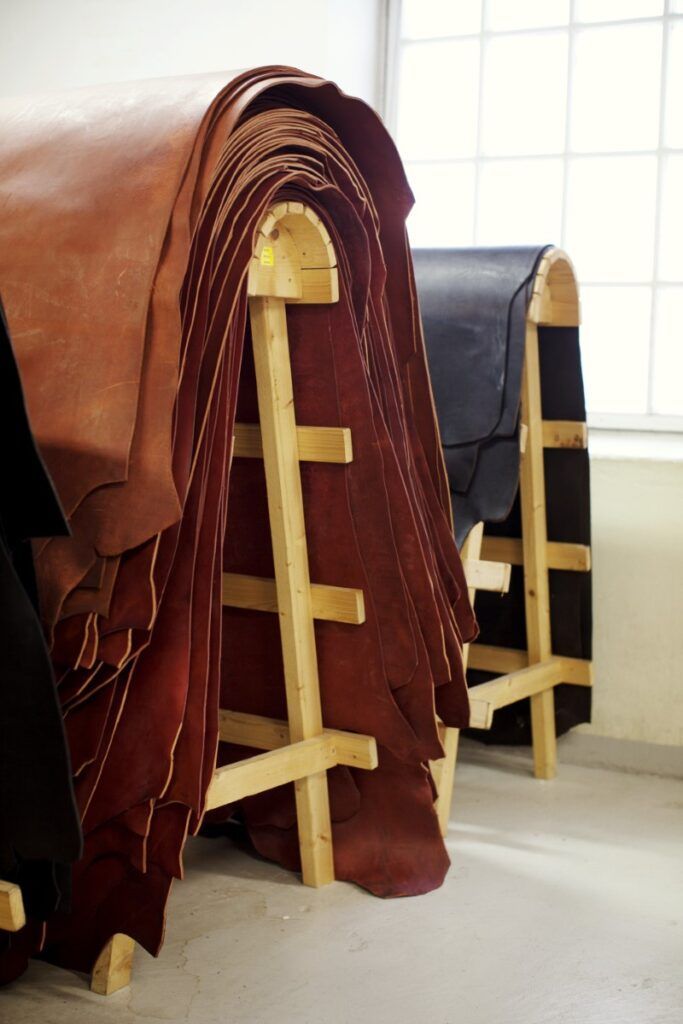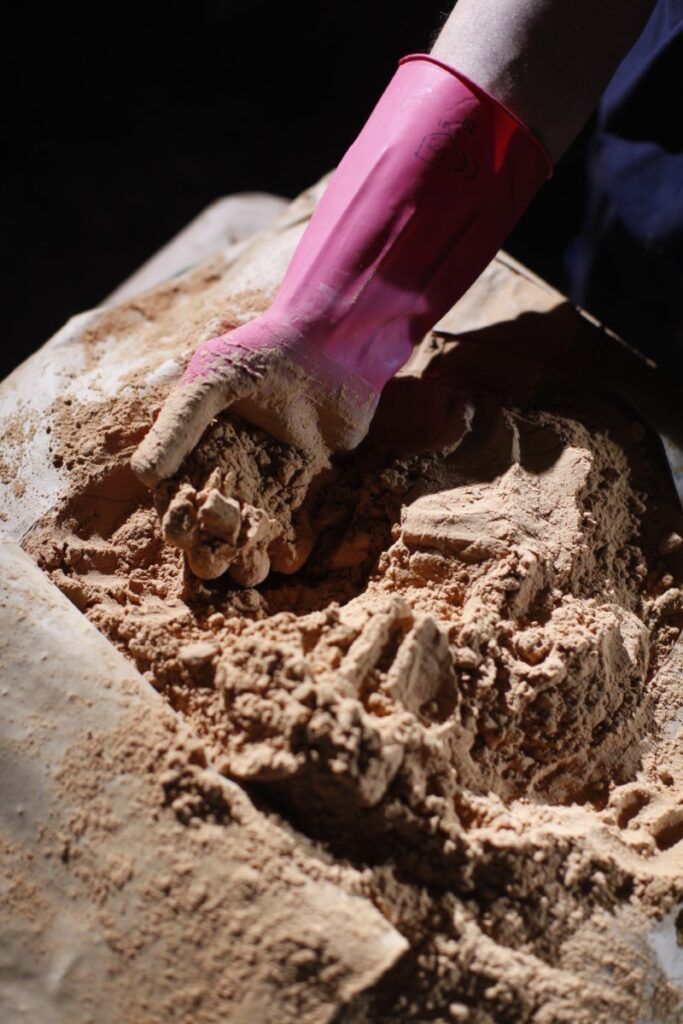 Axel Bodén
A vision of a "House of Leather"
---
Axel Bodén; CEO of Tärnsjö Garveri, has been immersed in the leather industry since his childhood. Axel has now made the decision to no longer be only a supplier of material to others. Beginning in 2013, Tärnsjö Garveri will offer products directly to the end consumer.
Leather DNA could be an expression coined just for you. Tell us about your family history in the tanning business.
I am the fourth generation in my family to work with leather. My grandfather's father dealt with leather in the late 19th century. My grandfather was the first to run and own a tannery when, in the early 20th century, he bought a washing plant and turned it into a goatskins tannery. My father inherited the business and together with our former CEO, Torbjörn Lundin, purchased Tärnsjö Garveri. I started as Marketing Director here 10 years ago and have been CEO since last year. Leather has been part of my everyday life since childhood.
Tärnsjö Garveri has declared it´s vision to be a "House of Leather". What does that mean exactly?
It means that by better taking advantage of our vertical production process we will develop attractive products and services based on our premium leathers. Regardless of intended use, our leather should come to mind first. Initially we are focusing on developing and launching a collection of leather products for the home, everyday use, office, travel and the horse.
You have also declared English as your Swedish company's primary language. Why?
Out of natural consequence, we operate in a premium market segment with a target group that comprises 10 % of the entire global market. Therefore our core market is larger than Sweden, which necessitates a more international language. Maybe Chinese will become our second language instead of Swedish within a couple of years!?
What do you consider to be Tärnsjö Garveri's biggest challenge in regards to executing your vision successfully?
That we don´t cut corners but work with long term goals in mind as we always have. I am deeply convinced of our success. Just look at where we are today! As a business, from a global perspective, we are truly unique. We started 140 years ago and we are still here due to our ability to prioritize and strive toward goals without compromising our core values.
Why are you launching your private label now?
We have always considered the possibility but until now the timing has not been right. Our internal process makes it possible for us to meet customers' high expectation without compromising with quality.
Have there been similar efforts made before?
We have always and still produce saddlery and products for horses under our own label. There have been previous efforts with office supplies and bags but nothing as strategically well planned as this.
What, according to you, is your biggest advantage when competing with other established brands retailing leather goods?
TIME TO MARKET! Thanks to our total control of the process, from tanning hides to making the products internally. This means that we can offer timeless products ignoring current trends and traditional seasons. At the same time retailers can restock every other week continuously throughout the year. This eliminates the need of minimum orders and enhances possibilities for retailers of selling out; Without reducing prices!
Where do you expect Tärnsjö Garveri to be ten years from now?
A better known and established participator in the global leather market, in regards to both the material and products made from it.
Why would someone want to own a product made out of Tärnsjö Garveri leather?
Because you can have full confidence that it was created in accordance with the Tärnsjö Garveri spirit of employing traditional methods and the knowledge we have earned over 140 years in business. It is also important to mention that we offer something as contradictory as Affordable Luxury when it comes to price, due to our vertical production process from raw goods to finished product. Watch out LV and Hermes!!
Being a man who understands both the leather industry and the production side – can you justify a price for a briefcase of 15 000 SEK/1 800 USD?
Absolutely! Affordability is different to different people and I understand why this is the case. In regards to our chosen target group, if good craftsmanship is evident, the finishing is excellent and the choice of materials and saddlery techniques has been well-executed, then consumers will absolutely be motivated to buy at this price.
Could you sum up the value of a product from Tärnsjö Garveri? What am I supporting, what do I get and how can I tell the difference?
You support the preservation of Swedish craftsmanship and our legacy of high quality. You receive a product of timeless elegance and extraordinary quality and something very unique in today's world. We tan leather in a way that only 5% of the tanning industries have chosen to do. The difference is obvious; add to this affordable prices and no middle man between you and the producer and the service that comes with it!
Why vegetable tanned leather? Chrome excel is cheaper and 95% of the industry use that tanning technique in their production.
It is our niche by choice and to us it is natural to choose the method that pays the most respect to what was here before us: Nature. The fact that the beauty of vegetable tanned leathers is unparalleled is just a bonus of that choice!
What is the"burnmark" of your leathers and how is it different from other vegetable tanned leathers?
Besides the bark extract from mimosa that gives it a certain color, our leather is rooted in Swedish raw material of extraordinary quality. This generates a natural and honest aesthetic where you, even when viewing the finished product, can tell that the animal who gave the hide lived a good life. We do not fill holes and cover it with paint. Instead we work with the hide's unique characteristics and use water based finishing methods which allow the leather to breathe.
Who do you consider to be competitors to Tärnsjö Garveri as a supplier of leather?
Leather in general, all tanneries. If we are talking about leather with the same characteristics and high quality: a handful of Italian tanneries.
Tärnsjö Garveri has supplied globally recognized brands such as Louis Vuitton and Hermes with leather. What was the biggest challenge when working with them?
Finding a way to make ends meet. Their standard of leather quality in relation to what they were willing to pay wasn't easy.
Biggest pleasure?
The satisfaction of producing leather at the absolute highest level! We still have that knowledge and I guess we owe these brands a big thank you for making us go that extra mile. It has helped us remember what skilled craftsmen we are!
There is a lot of talk about affordability, even though your leather is more expensive. What is someone purchasing a Tärnsjö Garveri product paying for?
We only work with Swedish raw material. Due to its high quality, the raw material is expensive when compared to the global market. Also, our government requires us to run our production in an environmentally sustainable way. Sadly this is not the case for all countries in the world which makes it tough on Swedish companies. Furthermore, we want to offer wages to our craftsmen in the spirit of the Swedish value of self-sufficiency. Sure, it costs more but we are proud of what makes up the price!
Can you tell us about your most significant experience from your time here so far?
My strongest and proudest moment is when we decided not to continue working with LV. Their demands on quality and price were unreasonable. I am proud of that decision because being in that relationship, from a brand perspective, was very strengthening. But we chose to follow our hearts and end the business with them. It makes me really proud.